why lula mae?
I love what Lula Mae stands for and the family that is behind Lula Mae.
Who or what inspires you?
Every individual in the industry inspires me every day. It's amazing to see hard-working individuals striving to be the best esthetician they can be. We all have the same goal of helping people feel beautiful and confident.
What is something unique about you?
I have 6 half-siblings.
Why did you become a service provider? What lead you to this career?
Between my passion for beauty and helping others, I thought becoming an aesthetician would be a wonderful fit for me.
What are your favorite products/services at Lula Mae?
I love performing waxing services and treatment-based facials. I love getting my lashes done or microdermabrasion.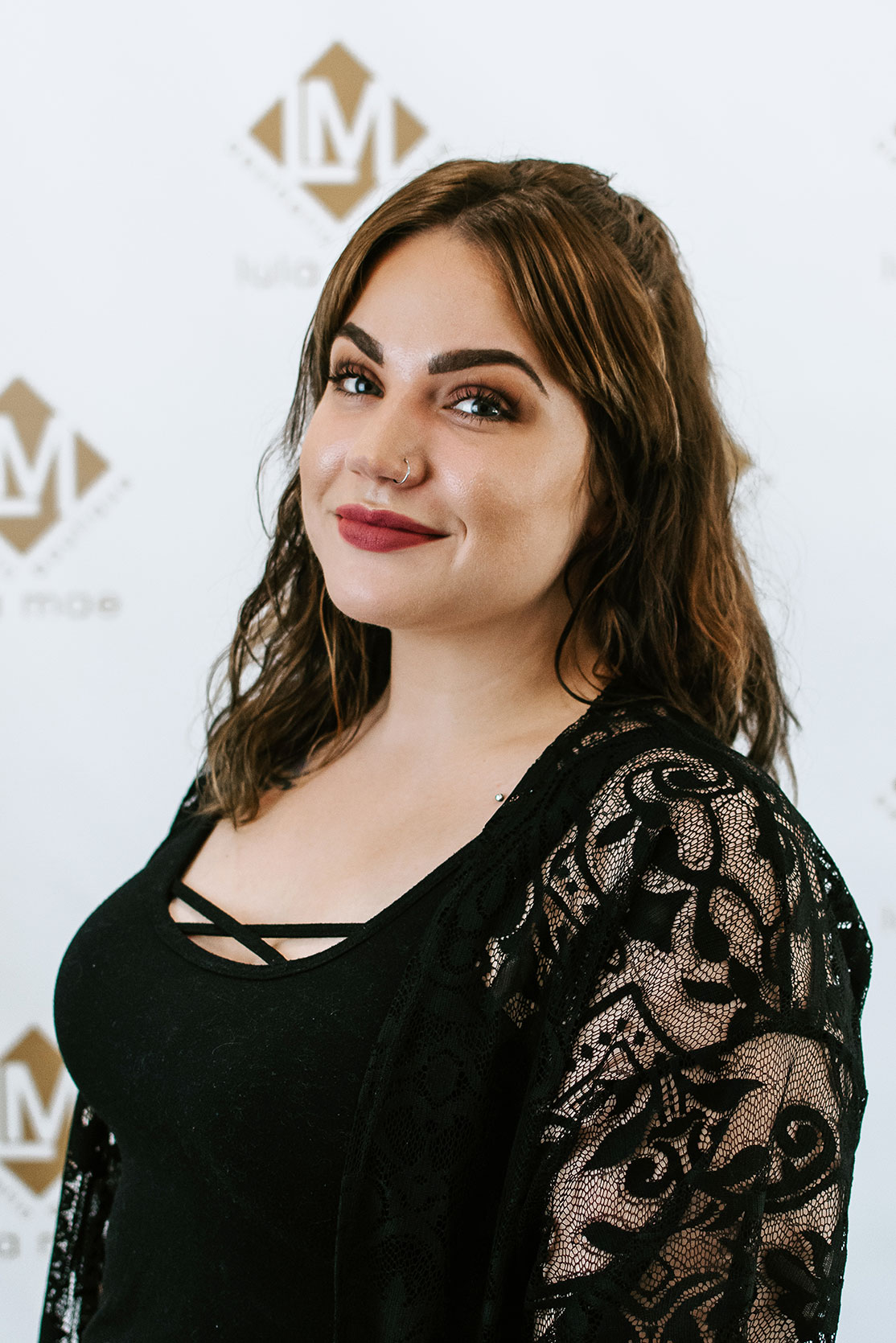 What are your pet peeves?
People who chew loudly.
If you were a crayon, what color would you be?
Purple!
Share a song, experience, aroma, etc... that means something special to you.
The smell of northern Wisconsin's woods reminds me of my childhood and all of the memories up north spent fishing, watching wildlife, and hanging out on the boat.