why lula mae?
Well, I created it. And every "boss" or "business owner" should be aligned with the environment they create. I practice what I preach and so does Lula Mae. It is truly a place where "me and things" go together (quote from Breakfast at Tiffany's).
Who or what inspires you?
The underdog. The underdog inspires me. Underdogs are so brave, and they put themselves out there with a reality that they very much could fail at. But, they work really damn hard and when they succeed, the happiness that spills out of them is so pure and genuine. I can't help but be inspired by true happiness.
What is something unique about you?
I am an old soul. I prefer to stay at home on a Friday night with my poochie mamas (Gidget and Phoebe) and my husband, watching old movies and sipping wine.
Why did you become a service provider? What lead you to this career?
I grew up with skin issues basically all of my life. I wanted to help people feel more confident in their skin, and truly educate them. Self-care is so important and providing a peace of mind to someone that didn't sleep all night because their baby was sick, but they had to go to work anyway 3 days in a row last week, is pretty much the most amazing feeling ever.
What are your favorite products/services at Lula Mae?
I couldn't just choose one! I mean that would be impossible. I love every service at Lula Mae because I am confident to say that each team member gives a piece of their heart to the service and truly cares about the guest.
It is even more difficult to choose a favorite product, but I am going to say Mandelic Arginie Serum. It packs a powerful punch, but it is so genuinely good and healthy for your skin. In some ways I can relate to the product - I am fiery and compassionate!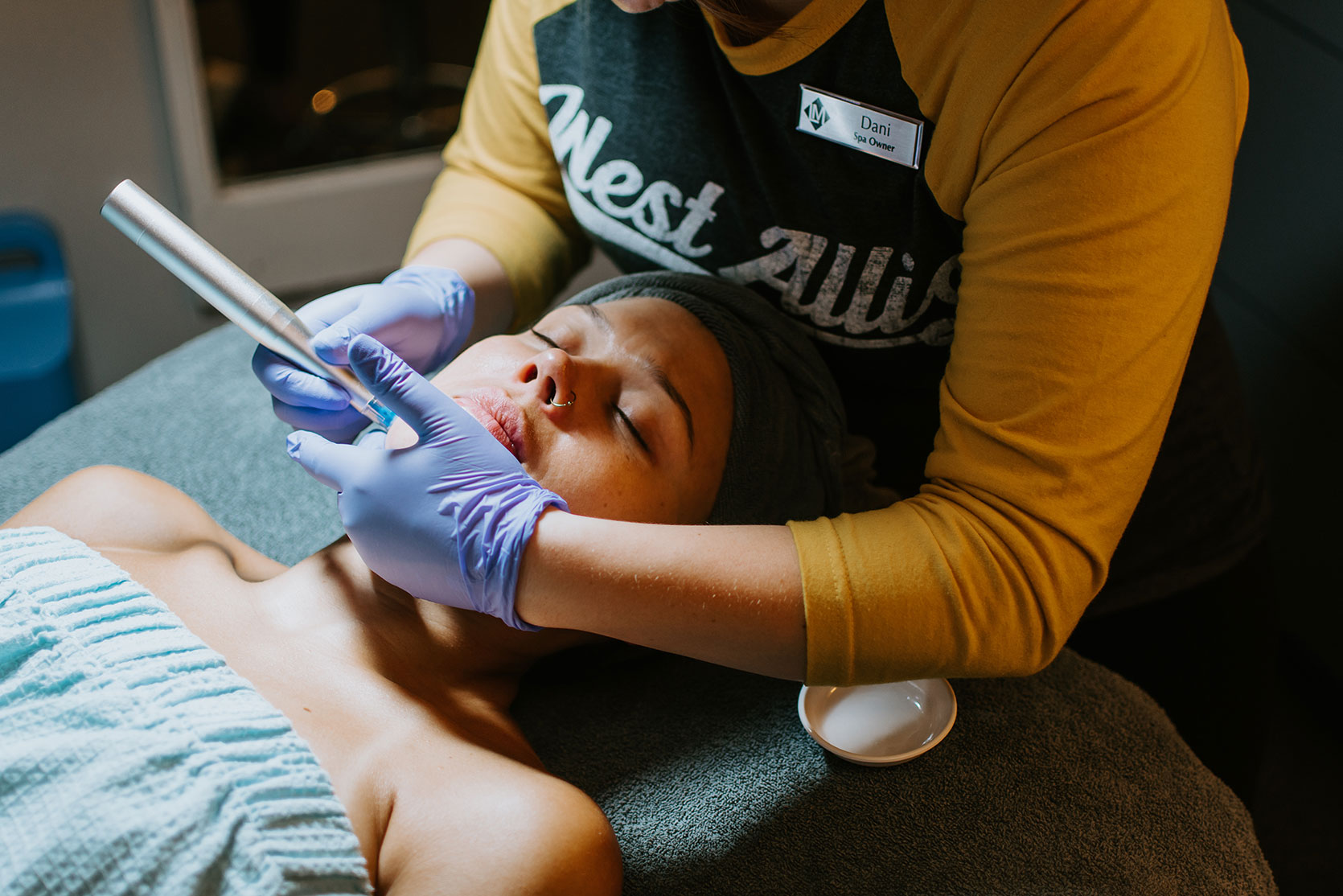 What are your pet peeves?
When people walk on the wrong side of the aisles at malls or stores.

Lying...this could be a cop-out but it is the truth. I value honesty so much.

Cetaphil and CeraVe. No they're not good for your skin. I understand doctors recommend them, but I can tell you it's toxic to your skin cells.
If you were a crayon, what color would you be?
Goldenrod, because yellow/oranges don't be enough credit. They are fierce colors with a sense of grounding at the same time.
Share a song, experience, aroma, etc... that means something special to you.
Lavender. I have a lavender tattoo on my arm and it symbolizes my desire to continuously grow. Lavender is used in so many great skincare products. It's also calming and instantly grounding for me. My husband and I had a lavender themed wedding, and it is one of my most favorite color schemes. In my mind, lavender creates comfort and peace.