why lula mae?
I chose Lula Mae because of the continuous desire to learn, affordable fabulous services, and family-like environment.
Who or what inspires you?
The future inspires me. Wanting to achieve my goals and see my plans become a reality is my motivation.
What is something unique about you?
Something unique about me is that I have a passion for languages. I took 5 years of French, 5 years of Spanish, and 2 years of Mandarin. I'm a little rusty, but nothing intrigues me more than the beauty, culture, and meticulous structure of languages.
Why did you become a service provider? What lead you to this career?
I've been in the service industry from Culver's to today and couldn't imagine myself not being a part of it. I've always wanted to help others and have a way to still be personable. It just makes sense to me.
What are your favorite products/services at Lula Mae?
My favorite products are Derma Peel, grapefruit & blood orange lotion, and Paddywax candles (blue sage & lavender). Our back facial is hands-down my favorite service to receive, and pedicures are my favorite to perform.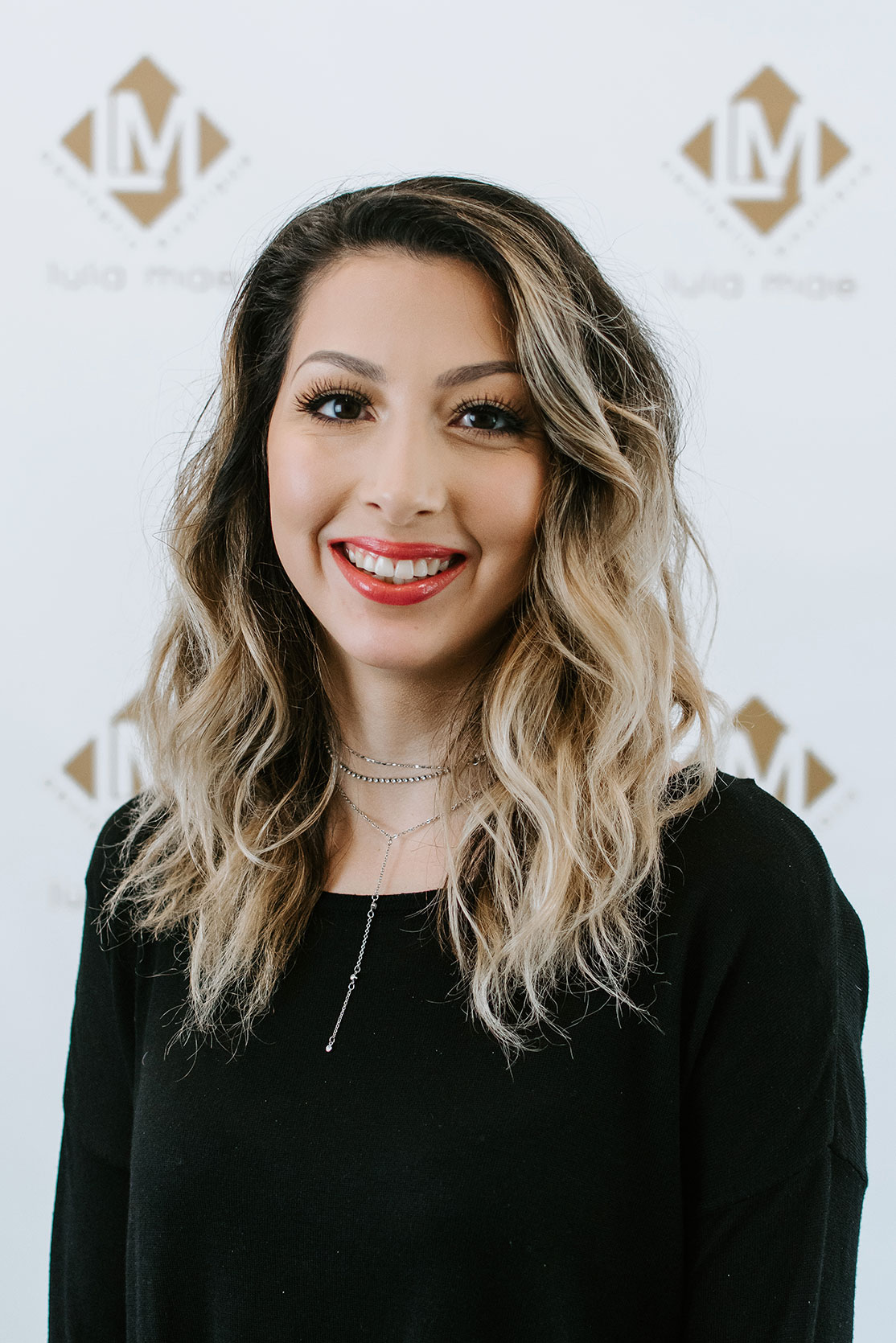 What are your pet peeves?
Oh boy. Lash (extension) clients who wear mascara consistently. This takes away everything you've been investing and quickens the lash fall-out. Come in for a fill or use an oil free mascara when you're nearing your next fill.
Gel pickers. This is my #1. Picking/peeling off your gel will ruin your nails by peeling layers of your nail plate with the gel, making them thinner and unhealthy. Come in for a proper removal or ask about how to do a safe at-home removal!
If you were a crayon, what color would you be?
Sparkly black. I like all things dark, mysterious and scary. I'm still girly though, so the sparkle is a must.
Share a song, experience, aroma, etc... that means something special to you.
Honestly, I think going to concerts is something that is so special to me. I've been going to hardcore (metal) shows for a very long time. Not classic metal, I love screaming and all that jazz. It's a huge part of my life and who I am; it defines me. I've made countless friends who became my family, found solitude, creativity, and total happiness all in one place. I don't know how many people can say that, but I feel lucky to have had this for so long.